NOW AVOID MOSQUITO BITES And KEEP THOSE DANGEROUS MOSQUITOES AWAY With Our MOSQUITO KILLER USB LAMP PRO!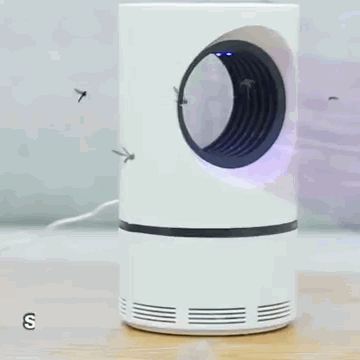 HOW DOES IT WORK?
Our Mosquito Killer USB Lamp is equipped with LED Bionic Violet Wave that is good enough to attract bugs, a High powered suction fan to pull them into the trap and an Anti-escape box for effective bug elimination. With a widely compatible USB power cable, you can plug in the lamp almost anywhere conveniently.
(
🎁A 
GIFT FOR SOMEONE AS WELL...)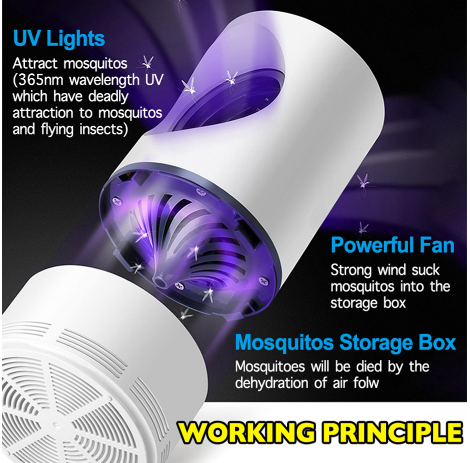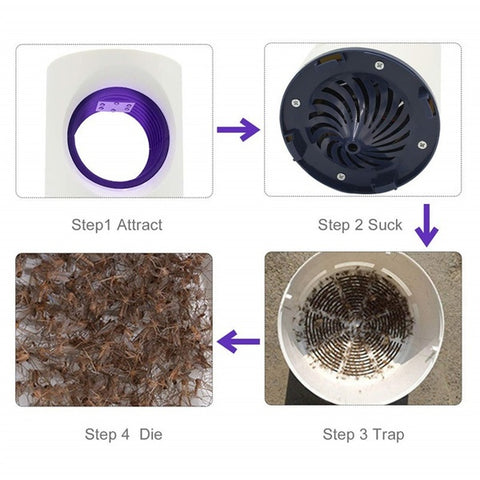 HOW MANY DO I NEED?
🔥 92% of our Customers BUY 2 OR MORE (one for each room: Kids Room, Kitchen, Living Room, Outdoor Patio, Backyard, etc..) 🔥
FEATURES :
USB cable for easy power supply.

LED Bionic violet light to attract Mosquito & Insect.
good suction fan to kill mosquitoes.
Anti-escape box for effective bug elimination.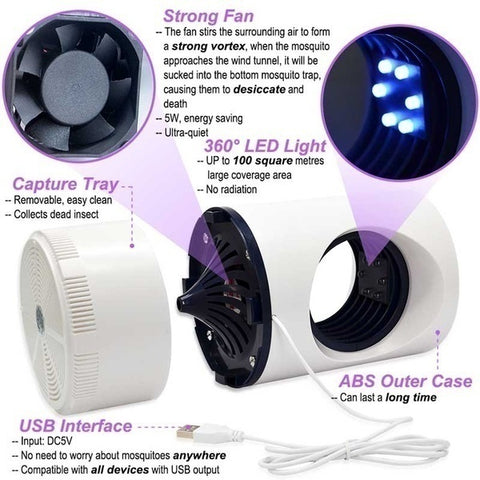 BENEFITS :
Mosquito-free environment.
Eco-friendly without harmful ingredients.
No radiation, No noise, Non-toxic, Chemical free.
Sleep all night peacefully.
Easy to clean up.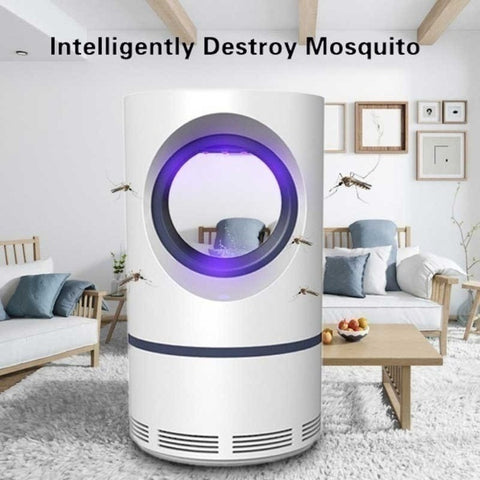 GOOD ENOUGH TO KILL BUGS: Mosquito killers can release 365NM to 395NM varied light waves to lure mosquitoes in and kill them with the built-in big fan(mosquitoes will be air-dried then lose their life, effectively twice as another bug zapper indoors.

ECO-FRIENDLY WITHOUT HARMFUL INGREDIENTS: Mosquito killer lamp is safe for humans and pets with neither electric noise nor chemical ingredients.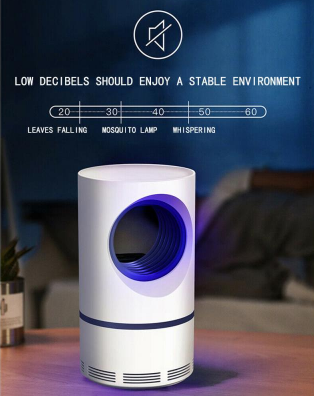 EASY TO CLEAN UP: With the anti-escape apparatus, it is simple to turn and unlock the storage box to discard dead mosquitoes. So you don't need to worry about cleaning problems.

USB POWER AND COMPACT SIZE: indoor mosquito traps are powered by USB so you can connect this with an adapter, power bank, computer, or any device with a USB port. It is very portable and convenient to carry outdoors for trips or camping.
PACKAGE INCLUDES : 
1 x Mosquito Killer USB Lamp PRO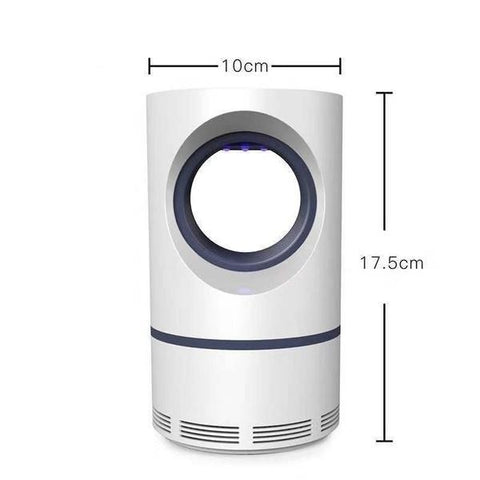 (UPDATE: Due to the huge increase in social media attention, our supply will run out very soon. Get yours while supplies last!)
NOT SOLD IN STORES - ONLINE EXCLUSIVE!