Always spend a lot of time on eyelashes?
Try our Reusable Eyelashes, which is
easy and fast to apply, greatly simplify your makeup process.
It is natural like your own eyelashes, and can be reused.
We present you our reusable self-adhesive eyelashes so you can stop harming your eyes and natural eyelashes with extension glue. They only require about 3 seconds to apply and will stay attached even when wet!
No glue or eyeliner needed
Reusable and washable (6+ times)
Natural look
Leaves no residue
High Quality
No glue or Eyeliner Needed! 😊
Easy to use, saving time and effort!
💖
Note:  When taking the lashes from the box, please be steady and gentle.
Meet the new self adhesive design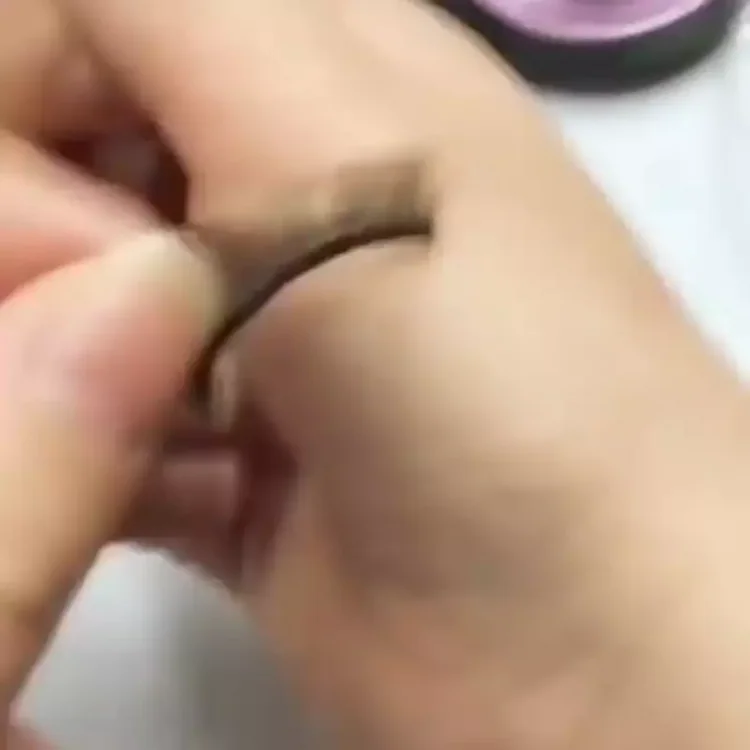 Apply in seconds
The self adhesive strip greatly simplifies your makeup process while also saving time and effort! 💖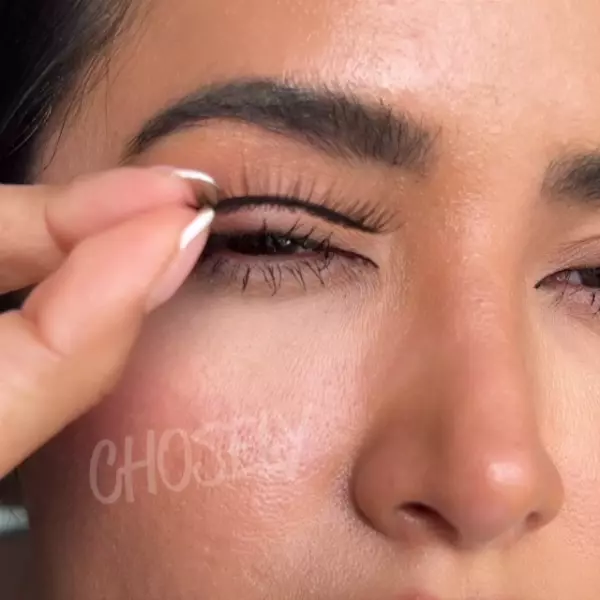 Natural Look
Our eyelashes are made of premium synthetic fibers, which allow seamless blend with real lashes, making your eyes bigger and more awake. They're non-allergic, super lightweight, and comfortable to use.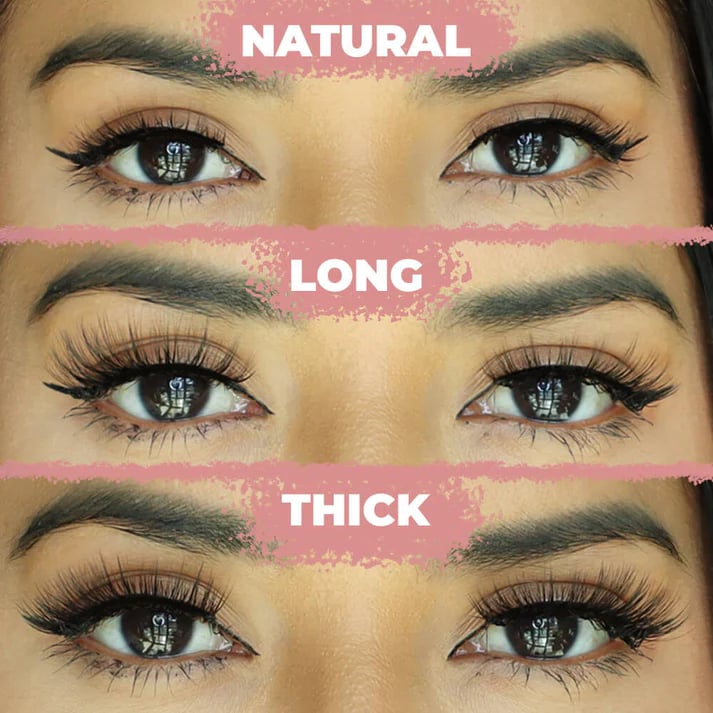 Over 15,000+ Happy Customers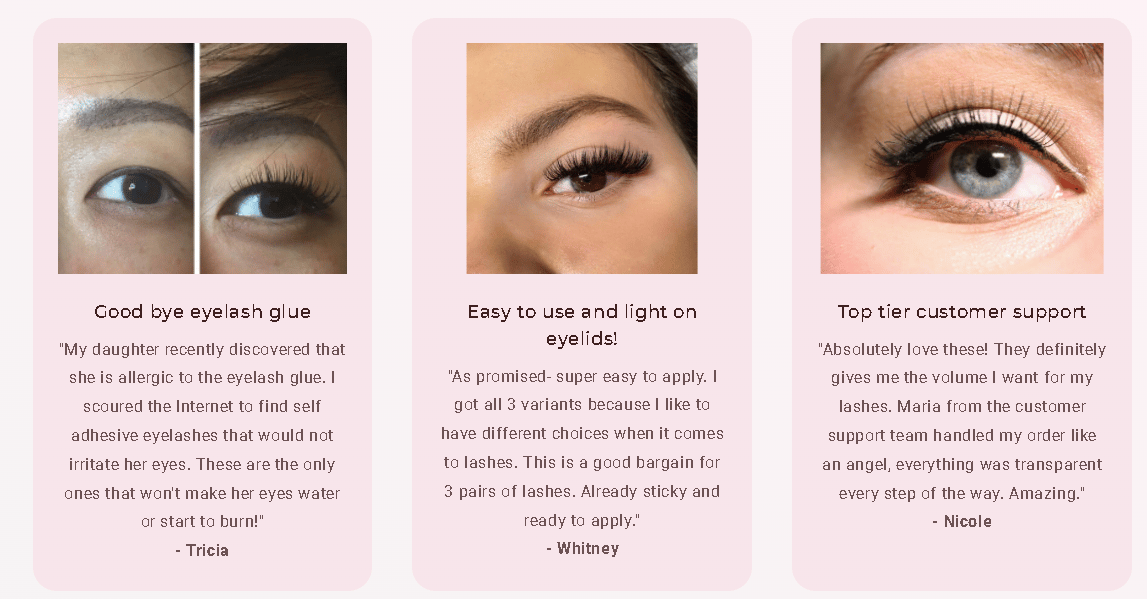 No glue or Eyeliner Needed
1.Remove the eyelash strip from the eyelash holder by gently pulling from one end of the eyelash strip. This minimizes the adhesive's resistance so that the adhesive strip doesn't break.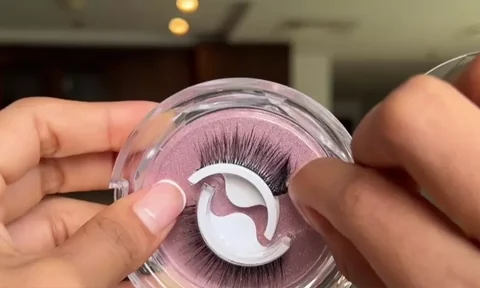 2.Resize the eyelash to the length of your eyecurve by clipping each end of the eyelash strip. Clipping the ends to match the length of your eyecurve is important so the ends of the eyelashes don't appear loose.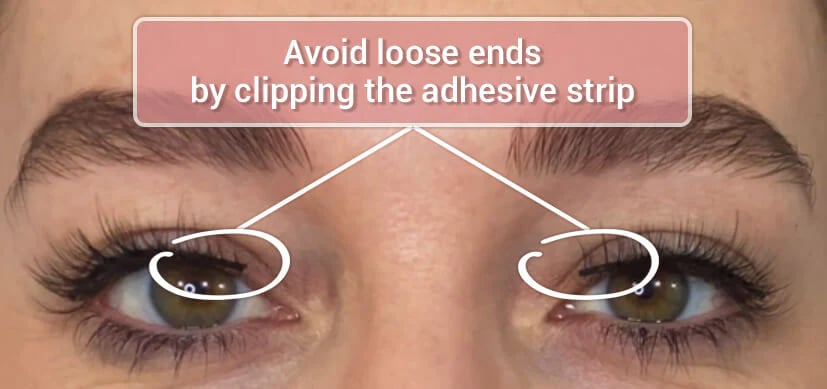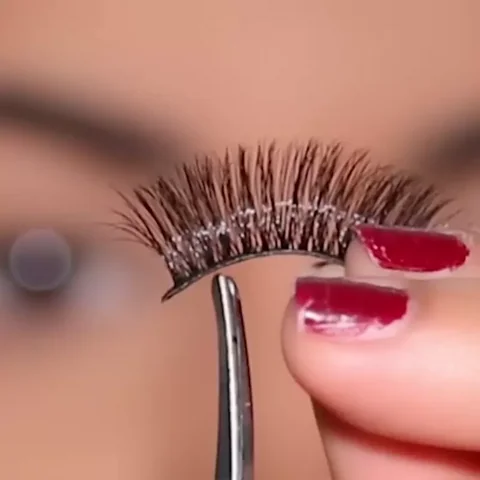 3.TheThe eyelashes best attach to a clean, dry skin, as it's body heat activated. The strip attaches to a very light coat of makeup as well.
4.Apply the eyelashes along the edge of your eyelid, right above the eyelash line. It is crucial to apply gentle pressure with your finger for about 3 seconds to make them stick properly.
5.After use, store the eyelashes in its original container to avoid getting the strip dusty/dirty.
6.If you wish to restore the stickiness of a used adhesive strip, simply rinse with warm water to remove excess residue from the strip. Let it dry in a warm environment or gently blow dry it with a hair dryer from a moderate distance.
7.If you wish to replace the adhesive strip, gently pull off the adhesive strip from the eyelash strip and attach the false eyelashes to a new one. Apply gentle pressure to make it stick stronger. Clip the unnecessary length of the adhesive strip. Instead of replacing the adhesive strip after use, we suggest replacing it before the next use.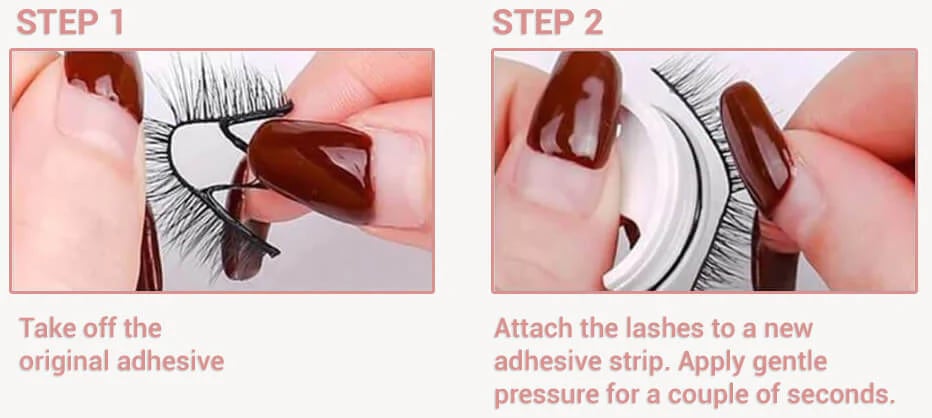 What Are Self-Adhesive Eyelashes?
These lashes are
body heat activated.
On the very ends of the lashes, there's a Self-Adhesive strip, whose working principle is the temperature effect they provide. Making it easy to take them on and off whenever you please!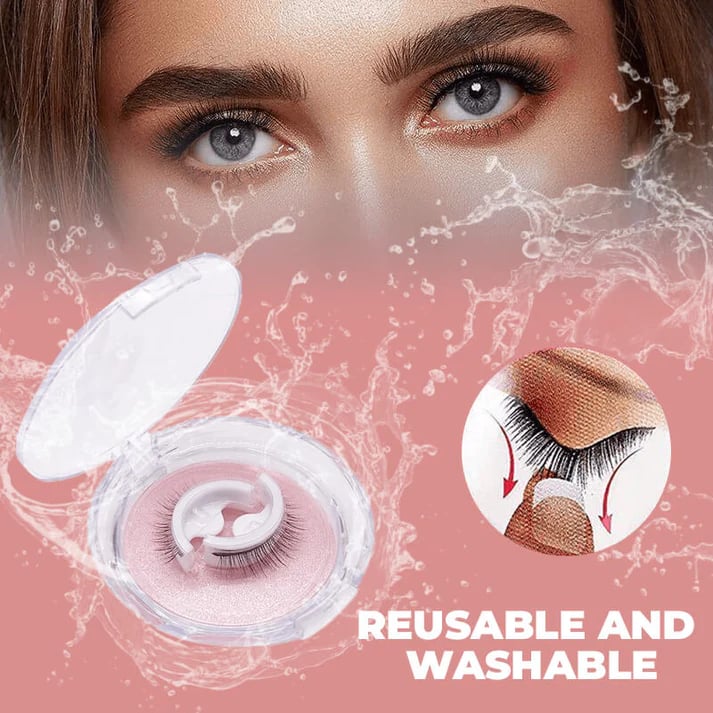 Best choice for chemotherapy or other reasons for no eyelashes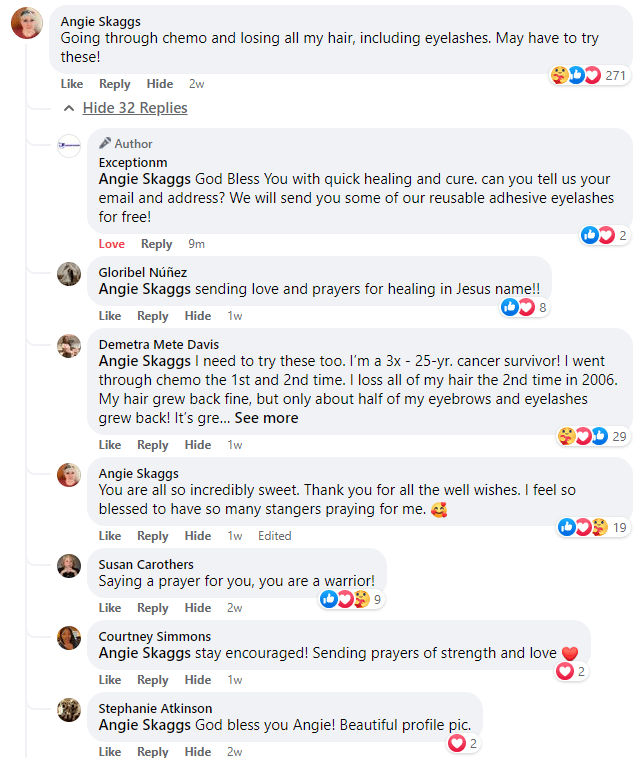 High Quality
Made of premium synthetic fibers, it is
easy to use and remove.
There won't be any residue left on the skin,
non-allergic
and comfortable to use.
Exquisite Gift
Packed with an exquisite box, it is a great gift on Thanksgiving, birthday, valentine's day,  mother's day for women.
SPECIFICATIONS
Material: Chemical Fiber
Style: Natural, Long, Thick
Weight: 35g
Diameter: 75mm
Package Includes: 1/2/3/5 Paris x Reusable Self-Adhesive Eyelashes
Box:Crystal Round Box