Limited time:
Buy One Get One Free
Buy
 

Blue

 

And Get

 

Pink

 

Free,

 

Get Two Colors

"We have dogs and cats that shed like crazy and this tool removes so much fur, it is amazing! Our pets love it and it keeps our home and car clean from their fur."

THE REDUCES SHEDDING AND MATTING BY UP TO 95%


✅ 2-IN-1 DESIGN
The features a unique 2-in-1 design with 9 teeth side for detangling matted fur and the 17 teeth for thinning and deshedding. Enjoy being able to professionally groom your pet by yourself to save time and money.


✅ SAFE AND GENTLE
It features rounded outer teeth that are safe the most sensitive skin and provide a gentle massage that dogs and cats love. The gentle skin massage encourages healthy circulation for optimal health.


✅ HEALTHY GROOMING
The features sharp and sturdy inner teeth that make it easy to remove the most stubborn tangles and knots for a smooth and shiny coat. It also removes any overgrown undercoat to prevent messy shedding for a clean home.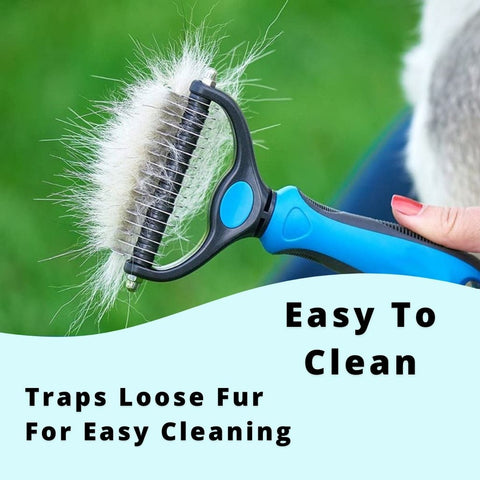 ✅ EASY TO CLEAN
The features an easy to clean design, after using it just pull the fur off the teeth. It is also durable and made of stainless steel components that are rust-proof and built to last for many years of healthy grooming.

✅ ERGONOMIC AND PORTABLE
It is equipped with an ergonomic and anti-slip handle that makes it easy and comfortable to use. It is also lightweight and easy to carry for quick and convenient grooming at home or while traveling.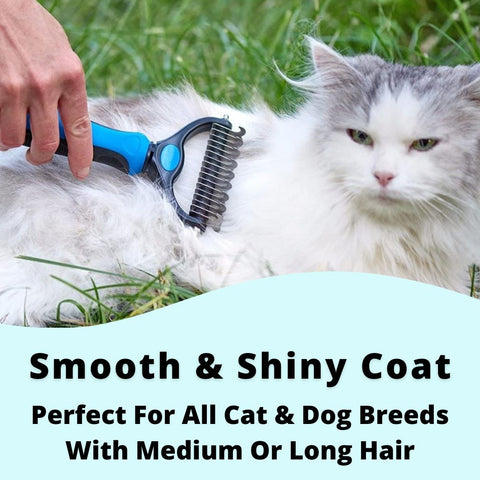 PRODUCT DIMENSIONS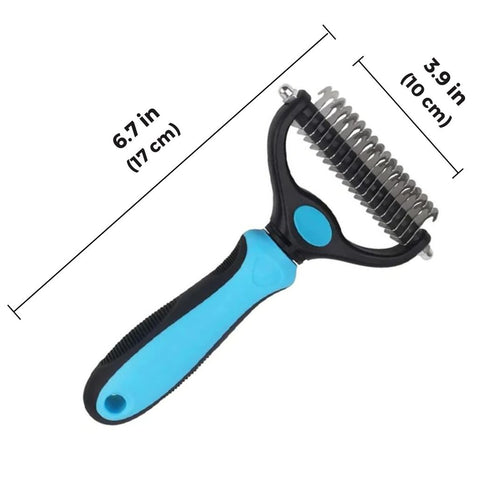 A Musinge Promise

At Musinge, we believe in the quality of our products therefore we offer a 15 Day Money Back Guarantee with no questions asked! When you purchase from us, there is ZERO Risk for you!